Have Mark Twain Speak At Your Next Event.
Award-winning speaker Don McNeill is available for dinners, corporate functions, parties, humorous antidotes and words of encouragement for teams in a new manner.
Speaking is about engaging the audience to join in on the story. Stories lead to an entertaining moral and when an audience is entertained, everyone is happy.  Don's 38 1/2 years at American Airlines as Crew Chief helped develop insight, perspective, and knowledge of the corporate environment that motivated a team of 150 people.
[one_half]
 Speaking Engagements Include:
Keynote speaker at Exchange Club Annual Dinner
Keynote speaker at Lion's Club Luncheon
Angus Barn Specialty Speaker
Wake County Library System
And More!
[/one_half]
[one_half_last]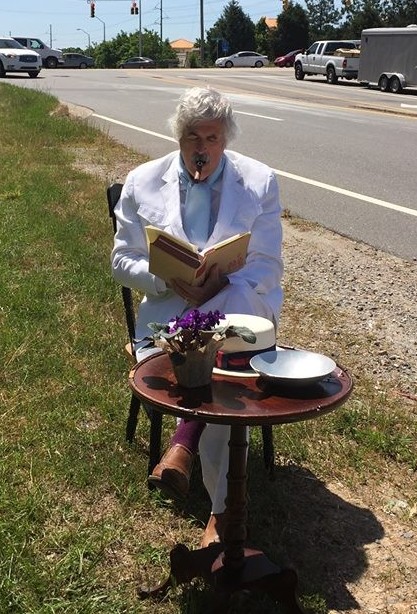 Testimonials:
For Testimonials, Click HERE!
Several are listed under the contact form.
[button size="small" type="rounded" color="red" href="https://marktwainspeaks.com/email-letters-from-mark-twain/" ]Join The Email List[/button]
 [/one_half_last]
For More Information And To Engage Mark Twain, Fill Out The Form Below
[contact_form mail_to="don@marktwainspeaks.com" phone=true web_url=true subject=true button_color="default"]
Proof!  Mark Twain Speaks . . . Again
[testimonials post_count=8 column_count=1 testimonial_ids=""]